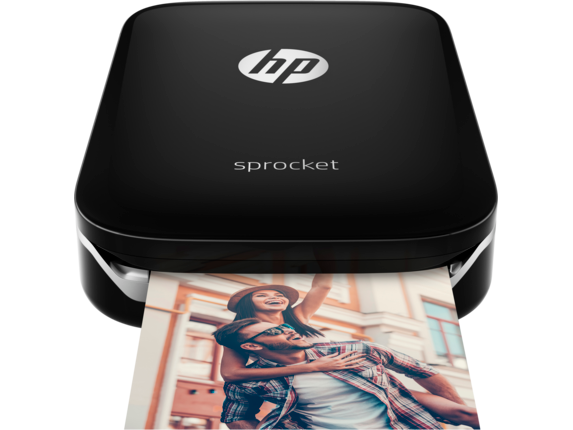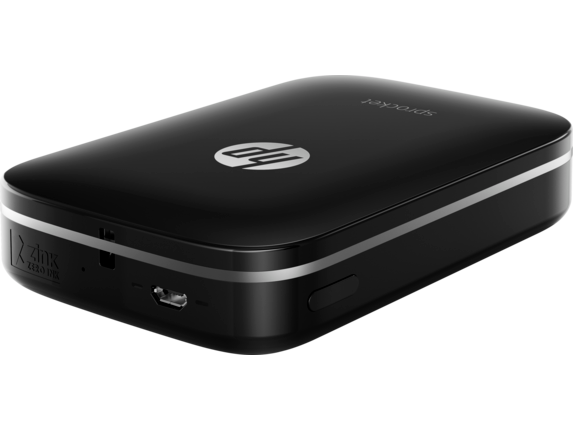 Link: http://www.store.hp.com
Print photos from your smartphone or tablet as easily as you post them. Instantly share 2 x 3-inch (5 x 7.6 cm) snapshots or stickers of every fun-filled moment. Requires Android: 4.4 and higher / iOS: 8.0 and higher.
Love taking selfies?? Yes, then this device is for you mate. Print instant selfies and share with family on various occasions and trips. Light weight, compact in size and portable. You can print sticker pics or posters for your accessories covers. Make a collage card full of pics for special occasions instantly anywhere.
Advantage of these Sprocket Printers is that they don't use inks for printing but light so no headache of cartridge replacement. Also its compatible with Android so need of laptops. Drawback is that its too costly. Its Costs is approx. Rs.8500 which is the cost of phone middle class people usually use.
SPECIFICATIONS
RESOLUTION (COLOR)                                313 x 400 dpi
PRINT TECHNOLOGY                                  ZINK™
NUMBER OF PRINT CARTRIDGES              No ink cartridges required
PRINT LANGUAGES                                     No
AUTOMATIC PAPER SENSOR                     Yes
PAPER TRAYS, STANDARD                        1
MOBILE PRINTING CAPABILITY                 Yes, through the Sprocket app
CONNECTIVITY, STANDARD                      Bluetooth 3.0
NETWORK READY                                       None
COMPATIBLE OPERATING SYSTEMS         Android: 4.4 above / iOS: 8.0 above
MEMORY CARD COMPATIBILITY               No
MEMORY, STANDARD                                512 MB
PRINTER MANAGEMENT                           Sprocket app
BORDERLESS PRINTING                            Yes
MEDIA SIZES SUPPORTED                         5.0 x 7.6 cm
MEDIA SIZES, CUSTOM                              2 x 3 in
OPERATING TEMPERATURE RANGE        41 to 104ºF
OPERATING HUMIDITY RANGE               5 to 70% RH
DIMENSIONS (W X D X H)                        2.95 x 4.57 x 0.91 in
WEIGHT                                                      0.379 lb
SOFTWARE INCLUDED                              iOS and Android sprocket app (ios App store, Google Play)
DISPLAY                                                       Left charge light: Red-charging, Green-charge complete; Right Status                                                                              light: White-power on, White flashing-image                 transmission/printing/cooling
POWER CONSUMPTION                           Standby: 0.9 W, power consumption per paper (25ºC): Max 34.49 W; Avg                                                                        15.91 W (based on first print)
News Editor at Mobiletutorial1 a Gadget freak , he covers exclusive news around gadgets & technology by digging deep into the Internet. You can connect with him on all the social platforms @shivamrbic. Experience. Mobiletutorial1. Mobiletutorial1.in. . Latest Technology News